12 months
Congratulations on your recent engagement! Use this moment to take it all in and really enjoy this new period of time with your partner. Celebrate with friends and family and start the process of planning for your special day. Don't stress out too much about all of the details; focus on the big picture of setting your date and working on an estimate for the day. Once the major factors are lined up, the rest will easily fall into place.
Engagement party
Draft guest list
Draft budget
Secure Venue & Officiant
Ask Attendants: Bridesmaids, Groomsmen, etc.
Confirm wedding party
9 months
We've got the important things accomplished and now it's time to have some fun with the planning! During this time period, focus on you and your guest's experience. From your day of attire to the entertainment all night, this section will help you stay inspired and excited for your day. Don't forget to share with guests about the day they will not want to miss!
Start registry
Order dress
Book photographer & engagement session
Book entertainment
Create wedding website
Book block of rooms for guests
Order stationary: Save the Dates, Invitations, Thank You cards, etc.
Decide on colors or theme
6 months
A half year away and still a lot to do! Don't get frustrated and lost in the planning process that you lose sight of the most important thing: the love for your partner. Use this time to work on some of the smaller items and take a mini break from the intensive planning process. This is the perfect time to work on your honeymoon!
Send save the dates
Secure florist
Finalize honeymoon plans
Dress fitting
Order wedding party attire
Secure makeup and hair
Order the cake
Book transportation for day of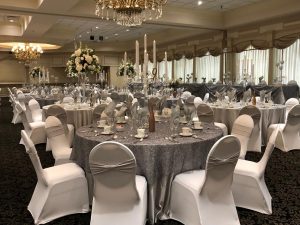 4 months
It's all coming together! Now that you have the core items finalized and secured, it's time to add those finishing touches. Use this time to focus more on the day of timeline and your vision and look for the wedding party as well as the dream for your ceremony and reception.
Create reception timeline
Finalize rentals: linens, tents, etc.
Plan rehearsal dinner
Mail invitations
Order rings
Begin hair and makeup trials
2 months
With only two more months to go, your wedding is becoming more of a reality. Work on getting those day-of details out of the way so you can enjoy the last few months of being an engaged couple.
Finalize transportation timeline
Purchase wedding favors (if applicable)
Finalize your ceremony program with officiant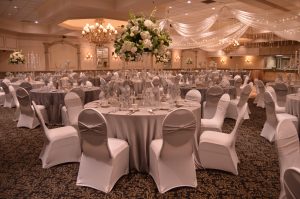 1 month
Focus on yourself and checking up on your vendors and guests during the month prior to your wedding. Everything during this month will be a breeze if you'd kept up with details and remained organized throughout the process.
Apply for marriage license
Finalize seating chart
Check in with vendors
Haircut/color & facial
Track down RSVPs
Prepare documents for name change (if applicable)
Finalize speeches and schedule
2 weeks
Get everything out of the way you won't have time to do (or won't want to) the week of your wedding. The more you can do in advance the better so all you have to do the week of is relax!
Break in shoes
Give final guest count to vendors
Finalize vows
Put together wedding emergency kit
Organize wedding party gifts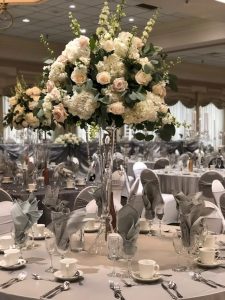 1 week
It's finally time! Use this week and all of the spare time you have focusing on yourself, your partner, and getting plenty of rest! Spend some extra time pampering yourself and getting everything in place to enjoy your day!
Clean rings
Sleep
Pack for honeymoon
Nail appointment / Spa day
Prepare tip and final payments for vendors
Drop off day of items to planner or coordinator