Getting hungry? We know we are! After a long day of celebrating your love, fuel your guests one last time to keep them alive and on the dance floor all night long! Below are some of our favorite late night snack options that will be loved by all! Which one would you have at your wedding?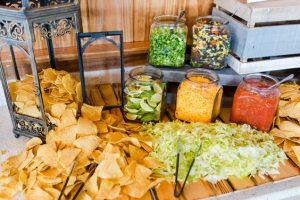 Nacho Bar
Looking for a crunchy and filling treat? Nachos are the perfect pick for you and your guests! Allow attendees to make their own nacho creation with a variety of toppings! Add a Mariachi Band and Corona Coronitas and now you have spiced up the party!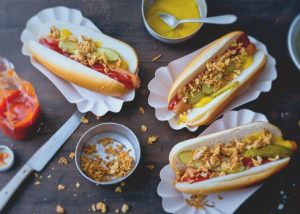 Coney Craze
Dreaming of Detroit favorites? Allow out of town guests to experience Detroit's deliciousness and curve your Coney needs with a hot dog delight. Pair the buns with fries and a mix toppings to make it a hit!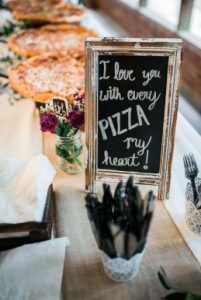 Pizza Paradise
Who doesn't love a triangular piece of perfection? Customize your pizza with your favorite toppings and dressings to dip in! Having a variety of choices are perfect for all guests to choose their favorite!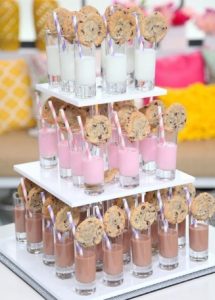 Milk and Cookie Moments
This sweet snack is sure to wow guests by featuring a childhood (and adult) favorite! Mix up the traditional chocolate chip cookie with a variety of you and your partner's favorites paired with a small glass of milk!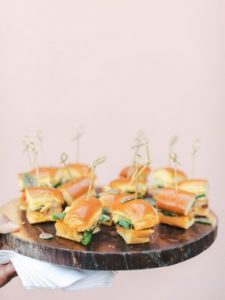 Slider Station
Mini burgers with bursts of flavor will have your guests feeling like a gourmet chef as they pack on the flavorful extras. Add a twist to this classic treat by providing a variety of different options and toppings.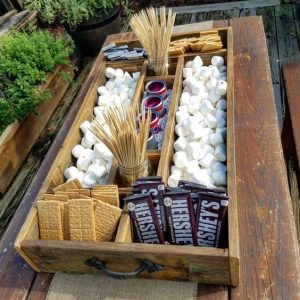 S'mores Bar
What better way to bring the outside in than a custom s'mores bar. Allow your guests to get creative with a variety of cookies, chocolates, and different marshmallows.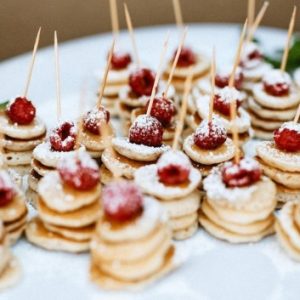 Pancake Packages
Keep the party going into the morning and treat your guests with a breakfast inspired snack! Create a mini pancake stack with a variety of toppings such as syrup, fresh fruit, chocolate chips, and whipped cream!